From feeding hungry dogs to treating skin conditions, educating owners, running vital spay neuter programs or providing life-saving Rabies vaccinations, your gift today, will help create a better future for Sri Lanka's animals tomorrow.
As the societal concern for animal welfare grows and we move forward with our programs and appeals, it's crucial we maintain the support from donors. We are on the brink of transforming animal welfare, overcoming overpopulation, and creating a light at the end of the tunnel for street dogs. Perseverance will prevail.
All it takes is a compassionate thought, a feeling of liberation and one small donation to play a pivotal role in the work we do. It is you, our donors who make it possible for Dogstar to save lives and prevent suffering. Thank you.
---
Donate
Paypal or Debit/Credit Card 
---
JustGiving
JustGiving is one of our trusted, online donation portals. You can show your support for Dogstar Foundation and animal welfare in Sri Lanka by donating. It's a simple, hassle-free way to donate from anywhere in the world. Contribute to the positive change by making your animal donations through JustGiving.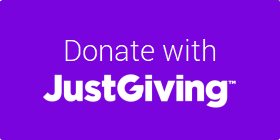 ---
Australian Donations  
Dogstar has DGR Status in Australia as Dogstar Foundation Down Under so any donation you make over $2 will be tax deductible.
Donate online to our giving circle
Australian Bank Transfers: You can also choose to show your support through bank transfer to the details below. It's a fast and secure method of making your donation.
Dogstar Foundation Down Under
ABN 46607036279
BSB 033077
A/C 374976
Download the Giver app for iPhone or Android and support Dogstar from only 10 cents a day
Coming soon – Everyday Hero 
Please email Natalie@dogstarfoundation.com for any queries re Australian Tax deductible donations
---
Bank Transfer 
Dogstar Foundation , HNB Bank , Kandana Branch , Sri Lanka
A/C 119010062943   SWIFT Code is HBLILKLX
---
Donate by Text ( UK ONLY ) 
Use your smart phone to create smarter animal welfare legislation! If you are in the UK, showing your commitment is as simple as sending a text.
Text STAR06 and your amount £1 – £10 to 70070
Change the life of a dog or cat today. Every donation is a positive force in the right direction.
---